The Victoury Team is pleased to announce that the interface for our travel and booking management software is now available in German. Victoury is working to improve our clients' experience as much as possible by releasing constant updates that take client feedback into account.
Our team noticed an increased interest in adding German to the list of available languages in Victoury and we are glad to finally release this feature. From now on, users are able to switch the software's language in just a few clicks. This means that all the text available in the software will be displayed in the selected language, making it easier for more users to navigate and interact with the software. At the moment Victoury is available in English and German, however, our team already has plans to integrate more languages in the future.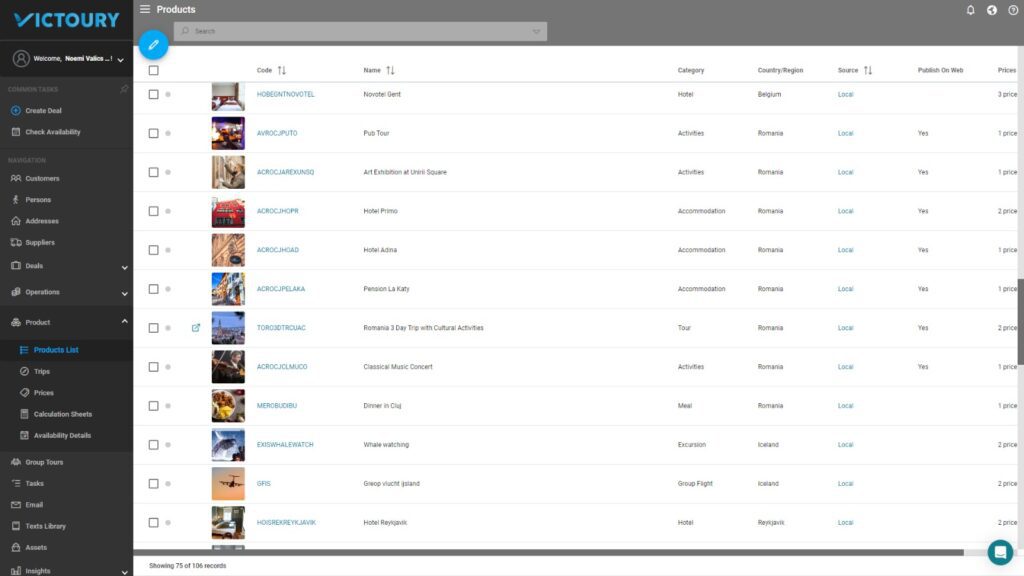 The button to switch the software's language is available in the top right corner and is represented by a globe. Once either language option is selected, the software will be reloaded and all the text will be displayed in that language.
We believe that this new feature will improve the overall user experience and help our software to be more inclusive and accessible to a wider audience. Thank you for your continued support, and we hope that our German-speaking users will enjoy this new language option.
Haven't Heard of Victoury Yet?
Meet the highly-customizable tour operator software that manages all aspects of your travel business, starting from creating group tours and regular tours to managing your customers and paperwork.
Victoury is adaptable to any travel business. The software is browser-based, so no downloads are required and it can be accessed anywhere, even on the go. Backed by the Gloobus Bus Service, you can connect to any kind of supplier or accounting system.
Victoury was started in 2018 after years of collaboration with travel professionals and is constantly optimized by our development team to reflect your needs as a travel professional.
Read more about Victoury on our website.