How Abendsonne Afrika saves time in their business with Victoury
Case Study Summary
The Customer
Abendsonne Afrika is a special tour operator for Southern & Eastern Africa as well as Indian Ocean destinations, accommodating exciting safaris and beach holidays for individuals or small groups.
The Challenge
Abendsonne Afrika needed a cloud-based solution where they could manage their products as their agents personally test and preselect the services offered.
The Payoff
More efficient and faster workflow
Manage all products and persons in the same place
Have products displayed by brand on 2 different websites
A personalised package of solutions carefully crafted to save time
Proactive development team bringing regular updates
The Story of Abendsonne Afrika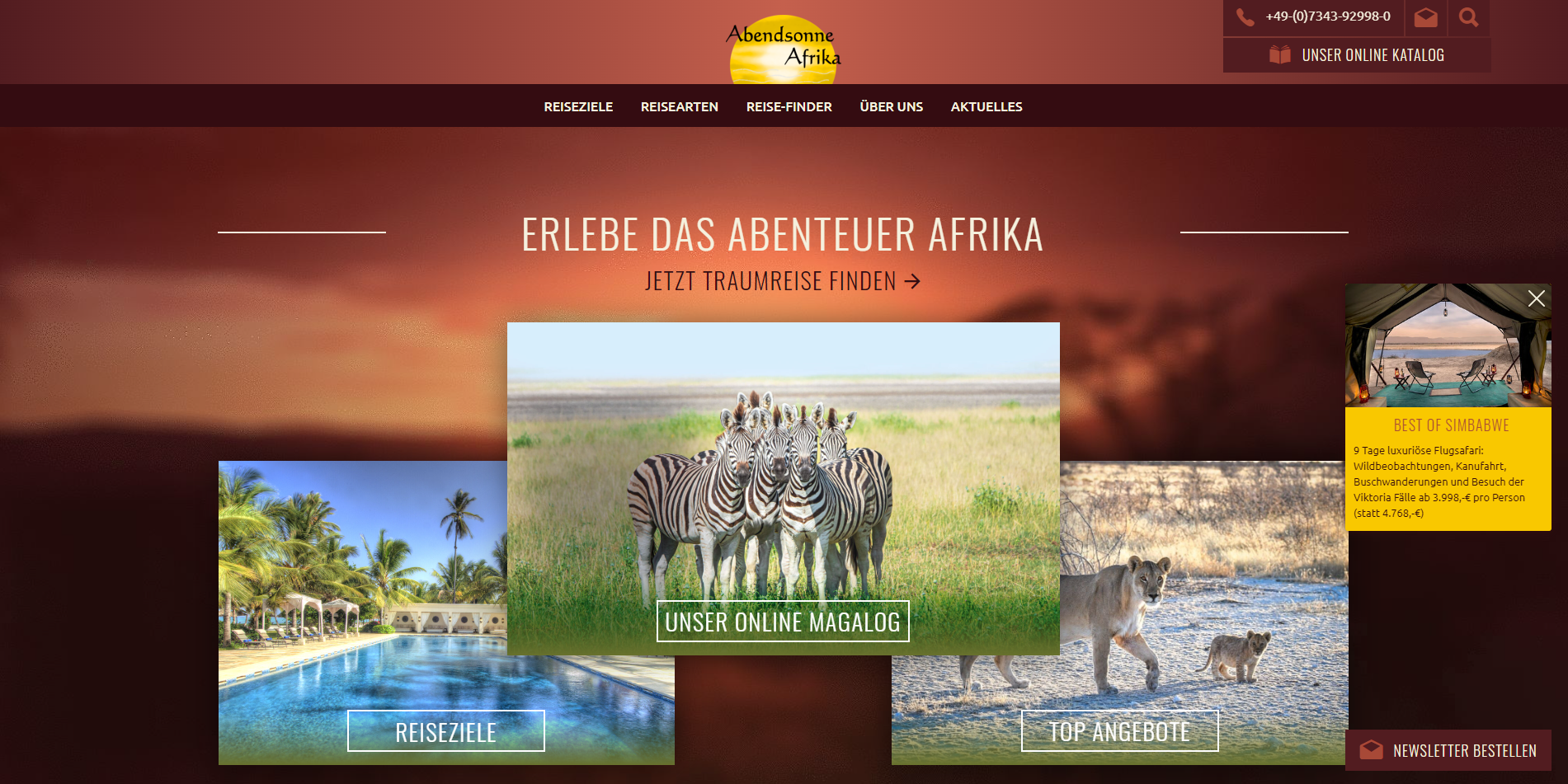 Abendsonne Afrika organises tours in Southern & East Africa and Indian Ocean destinations, offering a wide range of safari travel and beach holidays. The products are divided between two brands: Abendsonne Afrika and Ab Nach Afrika. As such, each brand needs its own website and catalogue, but also their own customer information and suppliers.
The agents are travellers themselves and they assure the tours they offer. All lodgings and services are checked and tested before being added to a tour. For this purpose, the back office system Abendsonne Afrika needed had to be accessible from anywhere and include as many aspects of the business as possible. Along with the need to use an accessible platform, the system had to make the work process more efficient.
Abendsonne Afrika found an extensive solution in Victoury. When asked which feature was the most appealing, a member of the Abendsonne Afrika Team said that "It is not one feature, but the package of solutions. Victoury has a lot of potential for us." Ever since the Team started using Victoury and integrated it as their back office system, their work process became more efficient and centralised, saving them valuable time in their day-to-day operations and data input. While the implementation phase was long due to the various features Victoury has, Abendsonne Afrika observed that their "work process is much quicker and more effective compared to the past years."
"It is not just one feature, but the package of solutions. Victoury has a lot of potential for us."

Bettina Schmidt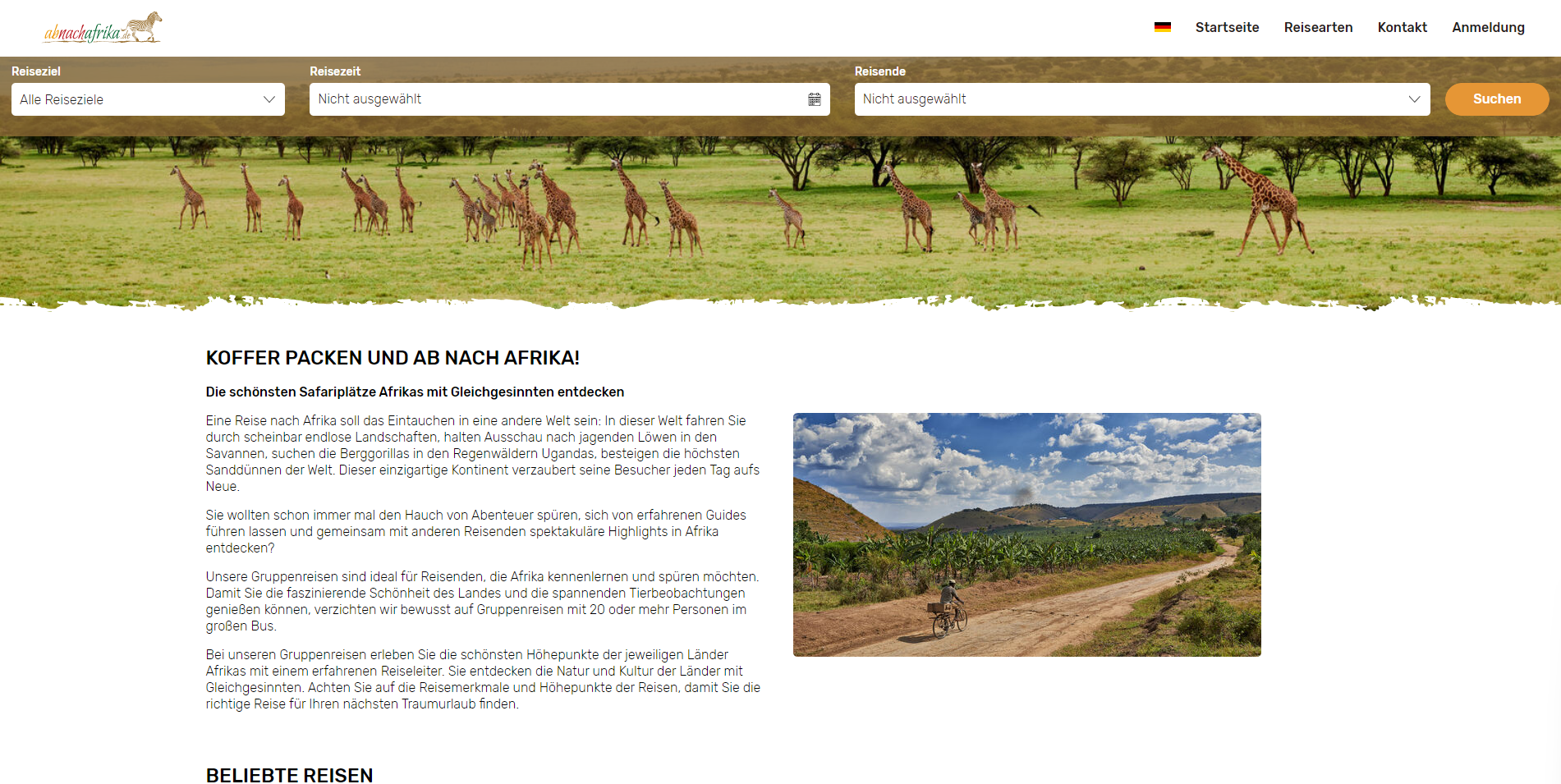 The implementation was done together with the Victoury Team, finding creative solutions to any issues that appeared in the process. The assistance doesn't end there as the Victoury Team is releasing updates and fixes on a monthly basis. The updates are a collaborative process, allowing the clients' to offer ideas and feedback and shape the way the software works. The next feature planned to be released is a Client Space. The space will be used by the clients to check booking details, manage their personal data, and send feedback throughout the process.
Abendsonne Afrika found a package of solutions in Victoury, and more than that, a team dedicated to work with them and constantly improve the software.
"Victoury has a great and friendly team behind the scenes.

It's impressive how often we get new features and updates. The Victoury team is releasing new features every month for a better experience and faster work processes. "

The Abendsonne Afrika Team