Using multiple tools and systems to manage your travel business can get complicated fast. Aside from the various fees you might have to pay, there's also the issue of switching back and forth between different software and websites. Victoury is here to make things easier for you by being more than a back office system. With Victoury you can manage your whole sales process using only one travel software. Read the article to find out how.
Receiving Bookings from Your Website
Victoury has a developer team working actively on it, meaning that options for custom development are available. This also opens up the chance to connect your website to the system and receive bookings in there. Of course, using similar methods, other websites or systems can be connected to Victoury so you have all you need in one place.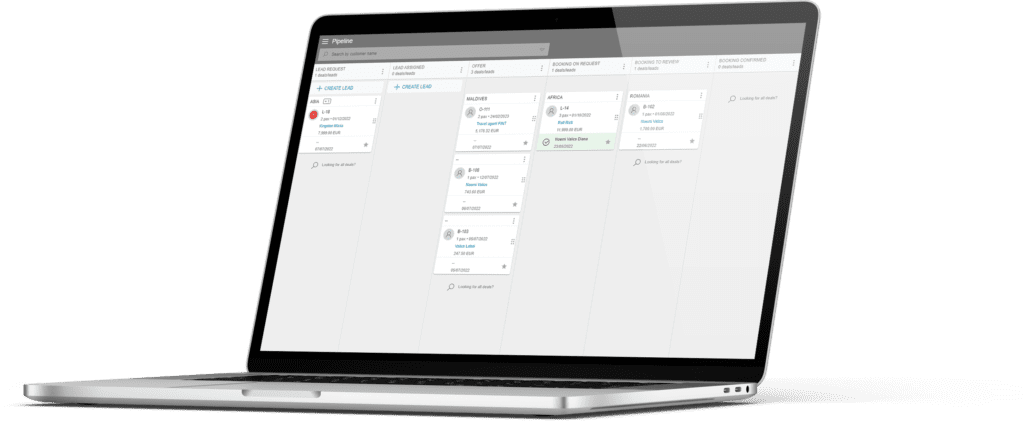 You have several options when it comes to bookings:
Inquiry form. This is a form with the fields you require to contact a lead after their request and prepare the best itinerary for them.
Available time periods. If you have specific dates and time periods for your itineraries, you can choose to display them in a calendar form on your website.
Select a date. Leads have a calendar where they select the dates they want.
A mixture of different methods. Perhaps you have day tours running on specific weekdays along with an inquiry form. If you're unsure, our team can help you find the best way to set up bookings.
Once that's filled in and submitted by the lead, it will show up in your Victoury account with all the form details already inserted. All that's left is contacting them!
But How Do I Contact Leads and Manage Trip Bookings from Victoury?
As long as you have an email connection set up, you can freely send emails with documents and travel details to your customers. The opposite is available too: you can receive emails on the platform.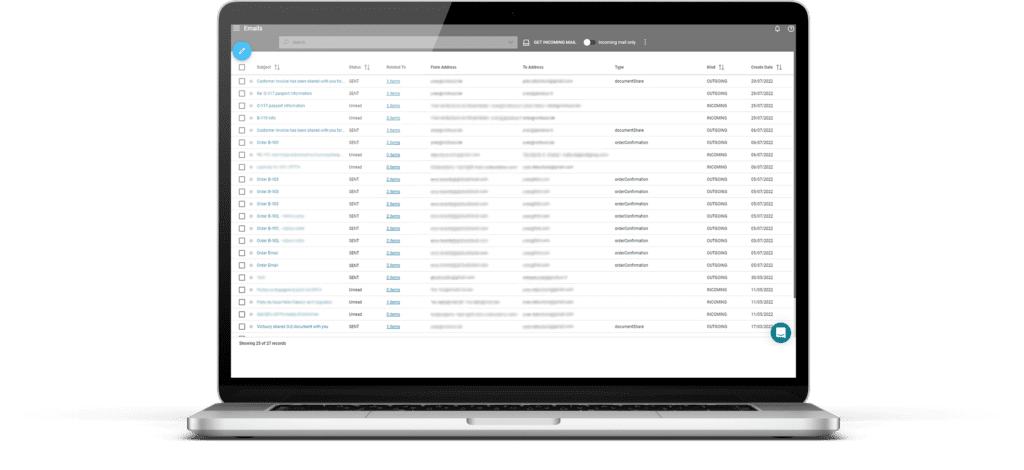 What sets this feature apart is the text library which holds templates for emails and documents. You can freely edit these, and our team can help you set up templates to include your branding. With this, sending confirmation emails, itinerary schedules, travel documents, invoices, and more is done in only one click.
The Next Step: Creating a Deal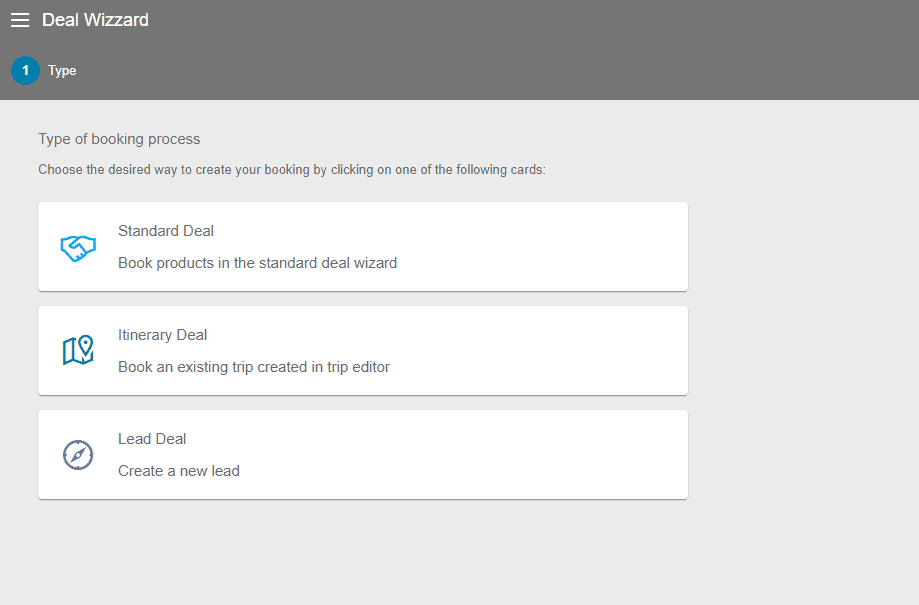 After discussing with your customer, it's time to set up a deal for them. By filling in a request form or making a booking with dates, you already have a deal registered in the system. All that's left is customizing it if needed.
Each deal is unique and doesn't influence the original trip. Since you have a product database set up in Victoury, you can easily add different arrangements or make changes to the existing ones. If you need to add a new arrangement instead, it will be saved in the system afterward.
The travelers are also saved and have a customer or person profile. Next time you make a deal for the same travelers, you can quickly add them or even duplicate previous deals if they want something similar. Their personal information is editable under their profile along with the options to send them emails and documents, and view past deals, invoices, and payments.
What about Invoices and Payments?
When a deal is confirmed, an invoice can be automatically generated for the customer and one for the supplier if there is one involved. The same applies to payments. Invoices and payments have dedicated tabs for an easier overview.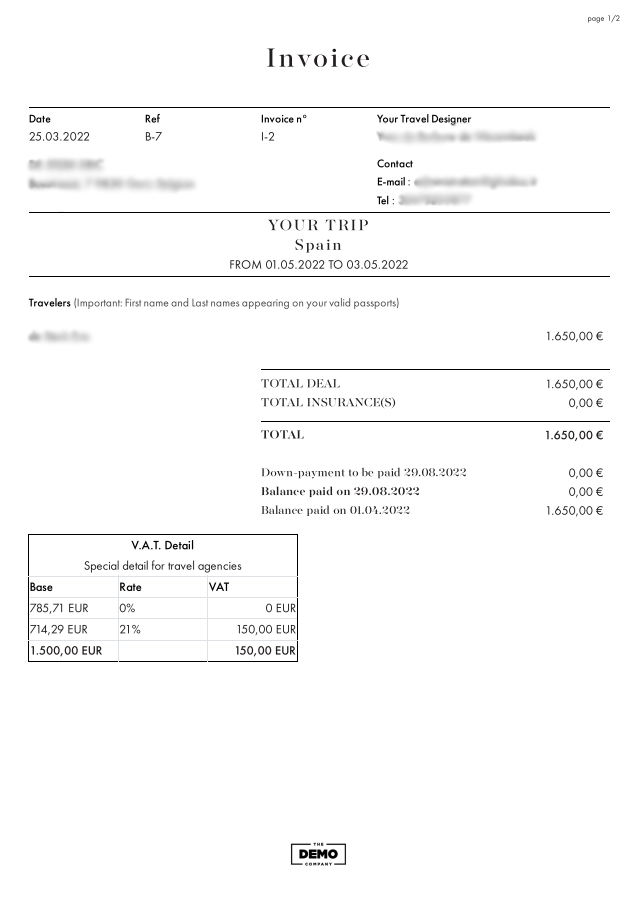 Currently, our system has a connector with the Mollie payment system, however, more can be developed on demand.
And the Fun Part: the Trip Itself!
The payment's complete and it's time for your customer to embark on their journey. Send them a nice email before the start of their trip using Victoury's auto emails. No need to keep track of all the trips!
But if you like to personalize these emails, filter out the active trips using the search bar and advanced filters to send them yourself or edit them after adding in the template text.
Is This All? What Else Can the Travel Software Do?
This is just an overview of Victoury's capabilities to manage trip bookings coming from your site. However, it is a whole travel software and system in itself, and it is customizable because of the dedicated developer team it has. 
Aside from the tools mentioned above, there's much more to discover. Get a better look at our system by booking a demo with one of our representatives today.