A Customer Relationship Management System is crucial when it comes to any business that works with large amounts of customers. Not only does it take a lot of time to keep track of your customers, but it takes a lot of effort to roll out marketing campaigns attractive to them. Looking up data using a Datasheet can be a tedious task especially as a large travel company. Moreover, knowing your customers' preferences is a valuable asset for assuring more deals, communicating with them, and sending them promotional material.
Travel agencies and tour operators handle dozens and hundreds of customers at a time, not to mention that each tour group and itinerary has its own arrangements. This leads to a lot of information related to customers, their itineraries, suppliers, and travel documents. And if the data is managed in separate software, the workload is increased as the data might need to be imported and exported in between platforms. Agents have to handle internal communication, emails to suppliers and customers, writing and preparing travel plans and other documents, marketing campaigns, and accounting. Using a different software for each area brings data compatibility issues and makes the business operations harder to track.
Victoury was made with travel professionals in mind. All operations can be overseen and conducted in this browser-based solution for tour operators and travel agencies alike. Everything is available through API connectors to avoid spreading between different channels and software.
This article presents the customer relationship management system part of Victoury and how easy it can be to handle a travel business in only one software.
1. Efficient Workflow Automation With Custom Rules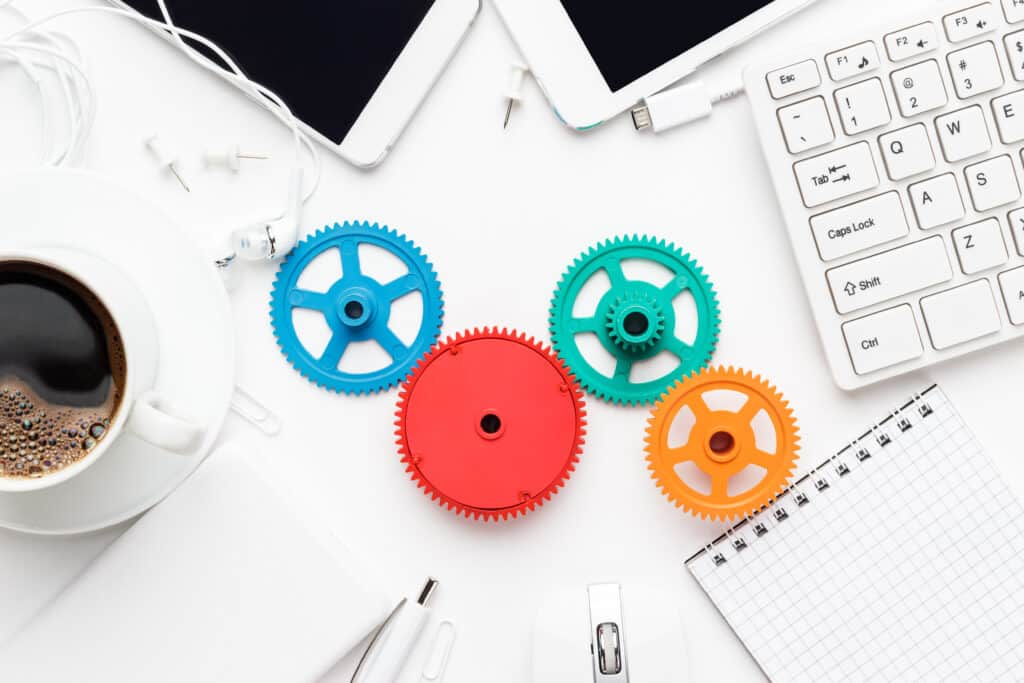 Victoury's features focus on making your workflow as efficient and smooth as possible by offering a high customization variety.
All operations have the possibility of customization to suit your needs and save you time. These are called 'rules' and they perform a specific action once an event is triggered. The events and actions can be set by the user in Victoury.
Custom rules can be used to:
Automatically direct the right sales administrator when a booking is done on your website. The sales administrator can then assign the lead to the sales representative or department.
Send a preset response when a sales representative receives a message. 
Send an automated preset follow-up message when a lead or prospect doesn't respond to your proposal. The time period for this can be set to your liking, such as 48 hours or two business days.
Keep track of all communications when a sales representative makes calls or sends messages to a contact.
Allow supervisors and upper management to keep track of their employees' tasks and receive custom performance reports. 
2. Customization Of The Software Through Extensions, Plugins, Add-ons, And API
No two businesses are the same, and with this in mind, Victoury can cater to your business's unique needs.
Victoury allows you to customize basic areas, such as with the abilities to add additional contact fields, choose which data to show on your dashboard, and create custom reports depending on a set factor. You can also use extensions, plugins and other add-ons to expand your software's capabilities.
If you need even more customization to truly tailor the software to your business, Victoury offers more advanced options using APIs. The implementation implies giving developers access to all technical specs and coding for full customization of your software. The API also allows you to integrate the software with existing business solutions your company uses to streamline processes.
3. Third-party Integration For Existing Solutions You Might Already Use
Connecting Victoury to other solutions you already use can save you tons of time and money.
Victoury offers third-party software integrations with the help of our IT team. The integrations are done through a setup using a custom API integration. Users can easily connect to solutions such as a third party ERP, accounting system, or email marketing software.
Here are a few things you can do with the right third-party integrations:
Import emails so you don't have to keep switching between apps.
Sync sales and order information with your accounting software to eliminate manual data entry.
Build email lists and launch email marketing campaigns.
Third party integrations may require specific IT custom development. For more information, please contact us through the demo request form. A representative will get back to you with more details about our packages and options. Our team is always ready to address your concerns. 
4. Customer Service Automation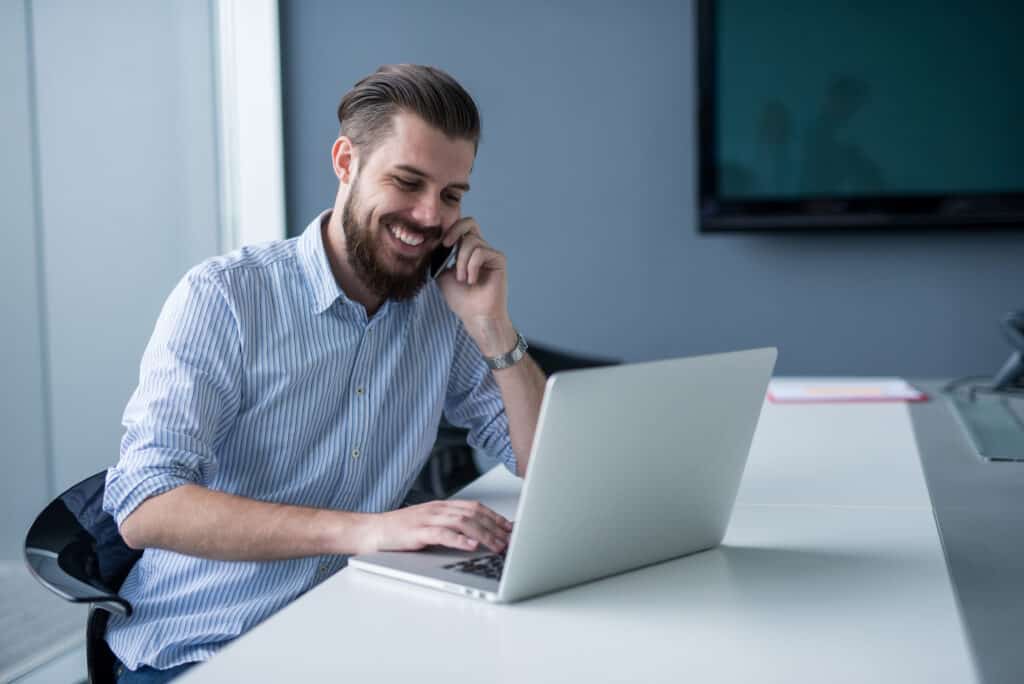 Victoury can help you acquire and retain customers by providing excellent customer service.
Maintaining customer relations is a crucial part in securing further deals with established customers. The following features allow your sales representatives and customer support team to manage customers easier:
Get a comprehensive view of customers from the first point of contact.
Automatically track all points of communications, from lead acquisition to closed sales and sales histories.
Log purchase histories and other activities for future reference. All sales representatives are on the same page when it comes to each customer's preference.
Use customers' first names to personalize all communications with them.
Use the unique reference numbers for each account.
Send automatic messages to customers when they have inquiries and concerns.
Use premade email templates and call scripts that answer the most common questions customers might have.
5. Employee Task Overview For Employees And Managers 
Victoury can help managers and employees alike get an overview of their own activity and tasks.
Employees can individually track their tasks, meetings, sales numbers, goals, customer communications, and other items. With this overview, it is easiest for employees to be up to date with their tasks and customer status.
The software also allows supervisors and upper management to access dashboards for an overview of individual employee goals, completed tasks and other metrics of productivity. This can help managers write employee performance reviews, create incentives, reward employees, and aid struggling employees.
6. Lead Management And Conversion To Customers
The lead management feature identifies your leads and the actions they've taken along the sales cycle.
Through the lead management process, you'll be able to score your leads and, if needed, assign them to a different member of your team to turn select leads into customers.
Sometimes dead leads sit in a CRM for weeks or months. Therefore, by using Victoury, you can stay on top of leads and redistribute quiet or seemingly dead leads to different members of the team. The assigned team member can then engage the lead again and convert them into a customer.
7. Reporting Results And Sales As A Table Or Graph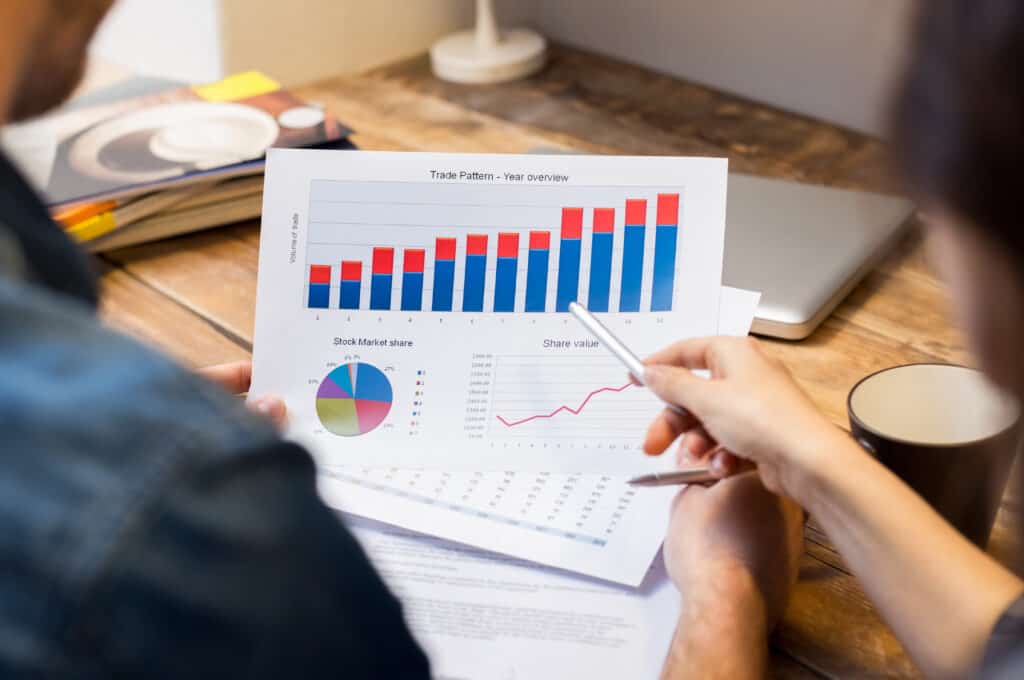 Reporting is the feature that brings the results of your sales and marketing efforts all together and get more insight into further improvement actions.
Here are some reports you can access in Victoury:
The number of leads that come in during a certain amount of time.
The number of sales generated during a certain amount of time.
Which of your sales agents closed which leads and how many they closed in a certain amount of time.
The number of outbound calls being made.
The effectiveness of your emails.
The stage at which your leads are converted, helping you identify opportunities to close leads in a shorter time.
There are multiple factors that can be selected when choosing to display data through a report such as travel dates, booking dates, deals, pax, invoices, deals, sales agents, and even a specific product or country.
Email Connections And Templates
Tracking emails through a traditional inbox can get overwhelming and confusing. Victoury has the option to connect your email service so you can send and receive emails directly in the software.
It's important for every single sales email to be received and addressed in a timely fashion to increase the probability of generating revenue. The email feature in Victoury keeps your sales representatives organized and active. Victoury can update third party calendars to schedule appointments and engage prospects and customers accordingly. Another email feature is the ability to automatically pull in email templates so agents spend less time crafting email content.
You can use the template feature to create several email templates, such as these:
Basic information about the company.
Follow-up after a phone call.
Follow-up after one email has been sent.
Follow-up to a proposal that reps are waiting on customers to return.
Secure Your Demo Session With Us
Victoury is unique in its customization power among other tour operators and travel software. Each travel business can get their own version of the software to perfectly match their operations, processes, and existing solutions. The Victoury team is comprised of experienced software developers and travel experts. Every feature is carefully thought out to aid travel professionals in their work.
Book a demo meeting today through the following link: https://victoury.be/request-a-demo/
We will get back to you and arrange a meeting slot in which we discuss the needs of your company and how we can help.
You can also check out our YouTube channel to see the software in action.
What is Victoury?
Victoury is a highly-customizable tour operator software which manages all aspects of your travel business.
Victoury is adaptable to any travel business. The software is browser-based, so no downloads are required and it can be accessed anywhere, even from home. Backed by the Gloobus Bus Service, you can connect to any kind of supplier or accounting system. And if you don't need all of the features, the software interface can be edited to only include what you require.
Victoury was started in 2018 after years of collaborating with travel professionals. Our team noticed the lack of a customizable travel tool that also manages all aspects of a travel business. Victoury is constantly optimized by our development team to reflect your needs as a travel professional.
Read more about Victoury on our website.